Appalachian Sustainable Development announces plans for its Winter Business Intensive | Sunday Stories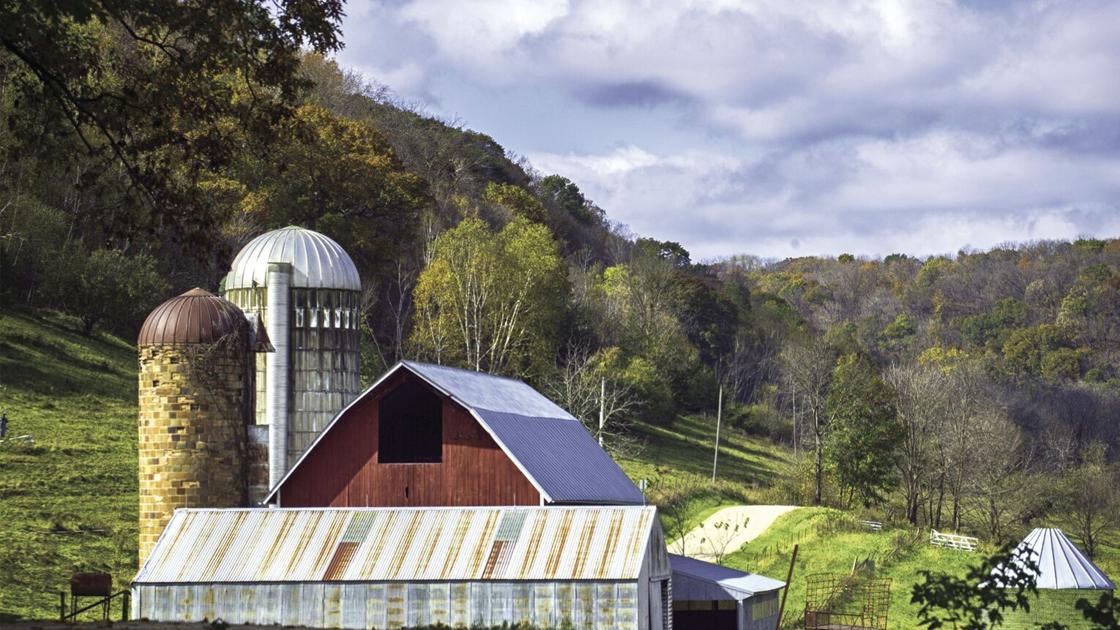 Submitted by Sylvia Crum
Appalachian Sustainable Development is registering participants for the 2021-2022 Winter Business Intensive, a series of eight classes that are part of its Southwest Virginia Field School program.
The classes are designed to create pathways for beginning farmers, gardeners and military veterans. Students will come away with greater knowledge through lessons in business planning, finances and marketing, and gain networking skills and confidence for planning out a farm operation to fit their land and support their business goals.
Information and registration can be found online at www.asdevelop.org/fieldschool.
Earlier this year, ASD hosted Southwest Virginia's first annual Summer Field School as part of the expanded offerings of its FARM program. The Winter Business Intensive is the next phase of the program's expansion and is funded by the U.S. Department of Agriculture's Office of Partnerships and Public Engagement with a focus on serving the specific needs of military veterans in central Appalachia.
The class schedule and topics are:
Nov. 4, 2021: Introductions & Getting Started (Class 1) — ASD will introduce the program, support staff, coursework and expectations, allowing time for each participant to speak about their farms and goals.
Nov. 18, 2021: Visioning & Assessing Your Resources (Class 2) — Students will reflect on their mission and values prior to creating a business plan. ASD will provide resources for the review of personal and family lifestyle needs and deeper understanding of creating financial goals.
Dec. 2, 2021: Farm Infrastructure & Natural Resources (Class 3) — Students will discuss the benefits of viewing their farm as a whole integrated system, with consideration of environmental, economic, and social resources needed for success. Students will assess their farm's resources and be introduced to conservation and support services.
Dec. 16, 2021: Markets & Marketing (Class 4) — Students will learn how to identify appropriate sales outlets and specific local and regional customers. Training on how to use low-cost platforms to market products effectively will be provided.
Jan. 6, 2022: Business & Financial Management (Class 5) — Students will get introduced to financial planning, record-keeping and filing taxes with an overview of budgets, cash flow analysis, and profit and loss sheets. ASD will provide guidance for recordkeeping to make filing a farm's Schedule F tax form easier.
Jan. 20, 2022: Sustainable Production Planning (Class 6) — ASD will share benefits of some sustainable production strategies: high tunnels for season extension, rotational grazing, cover crops and soil health. This class will highlight programs offered by other support organizations that cover these practices.
Feb. 3, 2022: Entrepreneurship & Risk Management (Class 7) — Students will learn the steps to set up their business and manage risk on their farm. Information includes getting a farm number, business license, insurance considerations, business structures and estate planning.
Feb. 17, 2022: Loans, Grants & Financial Support (Class 8) — Students will have a fairly robust farm business plan outlined, which will be very useful when applying for loan or other support programs. ASD will provide a variety of opportunities: state and federal grants, cost-share and loan programs available to farmers with a special focus on the Farm Service Agency's micro-loan program for beginning farmers.
March 3, 2022: Closing gathering.
ASD's FARM program prepares aspiring and beginning farmers for successful careers in farming and food production by providing them with a direct learning experience with mentors willing to transfer practical knowledge. The program serves a diverse group of beginning farmers and teaches them about careers in agriculture as well as pathways to employment.
The Southwest Virginia Field School is a beginning farmer training program created by ASD in collaboration with Appalachian RC&D, located in Northeast Tennessee. Originally offered only in Northeast Tennessee, ASD is working to expand the program to Southwest Virginia.
Specific questions about the Winter Business Intensive and Southwest Virginia Field School should be directed to Jenni Roop at [email protected]. Register online at www.asdevelop.org/fieldschool.
About Appalachian Sustainable Development
Nationally known and respected for its commitment to local farmers, Appalachian Sustainable Development celebrated its 25th year in 2020. ASD's mission is to build a thriving regional food and agriculture system that creates healthy communities, respects the planet and cultivates profitable opportunities for Appalachians. Since 1995, ASD has been working in 15 counties in central Appalachia. Its reach has since expanded to include partners in eastern West Virginia and Kentucky, and southeast Ohio. ASD uses six strategies to accomplish its work: education, increasing local food production, developing markets, increasing distribution of local agriculture products, engaging strategic partners, and researching/consulting and advising. ASD operates programs that create jobs in farming and agriculture and address food insecurity. Learn more at https://asdevelop.org or find them on Facebook, Instagram, YouTube and Twitter.
https://www.timesnews.net/living/sunday-stories/appalachian-sustainable-development-announces-plans-for-its-winter-business-intensive/article_44dff2b6-215f-11ec-bfd5-170fa45567db.html