Four women who were critical to the writing of the Universal Declaration of Human Rights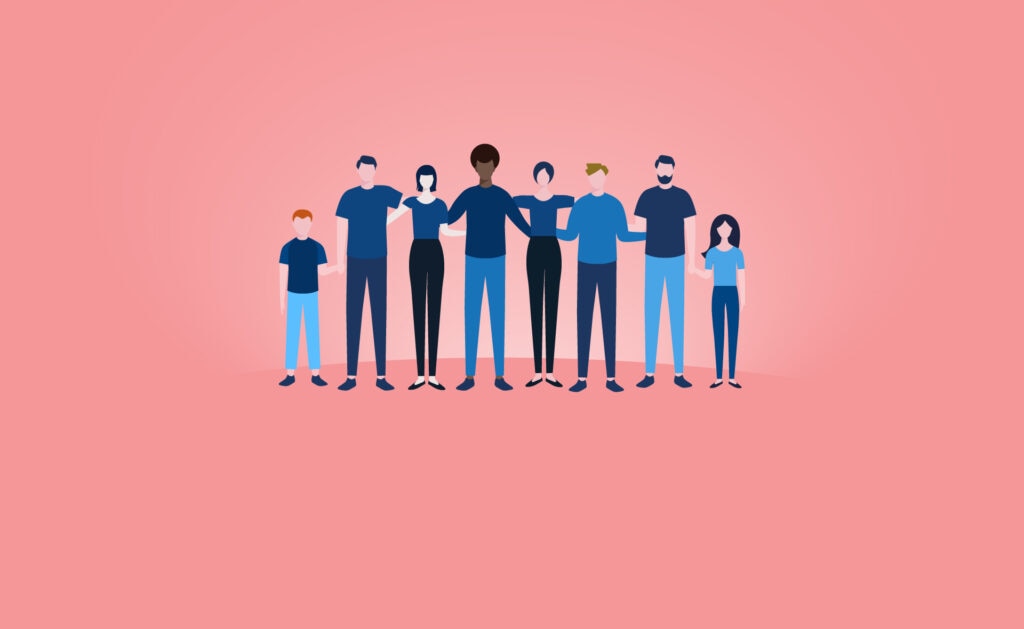 On December 10, 1948, the United Nations General Assembly in Paris approved a six page document (a preamble plus 30 articles) written by more than 50 countries from all regions of the world, which still clearly remembered the atrocities committed during World War II. Eight countries abstained, but none voted against it. The Universal Declaration of Human Rights (UDHR) was born, establishing the fundamental rights that must be protected in all corners of the earth for the first time.
The articles of the UDHR proclaim that all human beings, without distinction, are born free and equal; prohibit slavery and torture; defend the freedom to hold opinions and the presumption of innocence; protect the right to seek asylum and to a nationality, etc. They took at least two years to write, which was a "colossal task" in the words of the UN itself, at a time when the world was divided into east and west, and they had to look for common ground of understanding and agreement.
In November 1999, the Guinness Book of Records declared the UDHR the most translated document on the planet (298 languages) and updated the certification in 2009 when it reached 370. It can currently be read in over 500 – from the six official languages of the United Nations, Arabic, Chinese, Spanish, French, English and Russian, spoken by billions of people, to nearly extinct languages like Pipil, which is spoken in El Salvador. The most recently added was Northern Bolivia Quechua, in 2016. It is a dialect of the family of languages originating in the Andes, with more than 116,000 speakers located north of La Paz – the capital of Bolivia.
"The UDHR is widely recognized as having inspired and paved the way for the adoption of more than 70 human rights treaties applied today," the UN notes with pride. According to the international organization, every December 10th, the anniversary of its approval, Human Rights Day is "an opportunity to reaffirm the importance of human rights in the reconstruction of the world we want, the need for global solidarity and our interconnection and shared humanity as human beings."
The Universal Declaration of Human Rights owes its existence to a woman, Eleanor Roosevelt, and its final content to a handful of female activists, feminists and diplomats who fought to extend its protections to women and explicitly recognize gender equality. The UN website has dedicated an article in their honor:
","location":"bottom","categoria_onetrust":"C0002″},{"script":"Google Tag Manager – 1/2″,"codigo":"rnrnrn","location":"head","categoria_onetrust":"C0002″},{"script":"Google Tag Manager – 2/2″,"codigo":"rnrn","location":"body","categoria_onetrust":"C0002″},{"script":"AddThis","codigo":"rnrn rn ","location":"bottom","categoria_onetrust":"C0004″},{"script":"pixelES","codigo":"","location":"head","categoria_onetrust":"C0004″},{"script":"pixelCO","codigo":"rnrnrnrnrnrnrnrnrnrnrnrnrn rn rn","location":"head","categoria_onetrust":"C0004″},{"script":"pixelPE","codigo":" rnrnrnrnrnrnrnrnrnrnrn rn rnrn","location":"head","categoria_onetrust":"C0004″},{"script":"pixelAR","codigo":"rnrnrnrnrnrnrnrnrnrn rn ","location":"head","categoria_onetrust":"C0004″},{"script":"pixelMX","codigo":"","location":"head","categoria_onetrust":"C0004″},{"script":"pixelFacebookGlobal","codigo":"rnrnrnrn","location":"head","categoria_onetrust":"C0004″}]; /* ]]> */

https://www.bbva.com/en/sustainability/four-women-who-were-critical-to-the-writing-of-the-universal-declaration-of-human-rights/