HelloBeautiful Drops "Fashions Ones To Watch" January Fashion Issue Featuring Cover Star Shahadi Wright Joseph | News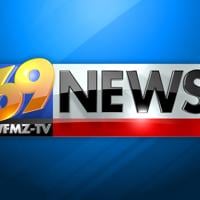 NEW YORK, Jan. 26, 2022 /PRNewswire-PRWeb/ — HelloBeautiful, the digital news, lifestyle, fashion, and beauty destination for today's Black woman, releases their January digital issue: "Fashion's One To Watch." A rising star to the new generation, Shahadi Wright Joseph graces the cover of this month's issue with styling and creative direction from none other than legendary celebrity stylist Mickey Freeman. Joseph joins Freeman's stellar roster of celebrity clients such as China McClain, Tamar Braxton, Elle Varner, Naturi Naughton, Jacob Lattimore, and many more.
Joseph's style, look, fashion versatility, and the power of knowing what works for her bring all the warm fuzzy feel-goods in the latest issue. She talks of drawing style inspiration from various women in the entertainment industry, such as Doja Cat, Emma Chamberlain, and Lupita Nyong'o. The young spirit also tells HelloBeautiful about the luxury brands she would like to work with, like YSL and Telfar. Readers will truly enjoy learning more about the star, who HelloBeautiful calls "GenZ's Fashion One To Watch."
"I would say that my style is pretty quirky sometimes, just my natural fashion, things that I wear on a daily basis. I would say that it [my style] is out of the box, eccentric and kind of Gen Z." – Shahadi Wright Joseph
"HelloBeautiful has been following Shahadi Wright Joseph since she kept us drawn to the scream in Jordan Peele's box office thriller US! She had presence, pizazz, star power and we are elated that she is gracing the cover and look forward to seeing her on future covers!" – Shamika Saunders, Managing Editor, HelloBeautiful
The "Fashion's One To Watch" issue would not be complete without including who got next in the realms of fashion, as well as a memorable piece on Fashion Icon, the late Andre Leon Talley. In addition, readers will get to see who made the 2022 "Most Stylish Celebrity" list and why eleven top stylists, from Shiona Turini, stylist of HBO's Hit Show "Insecure," to EJ King, celebrity stylist to Teyanna Taylor, Chris Brown, Ashanti, and Kelly Rowland, are the ones to follow on all social platforms. Rounding out the issue is an interview with Kelly Rowland, who takes us beyond fashion, sharing how to combat imposter syndrome with powerful affirmations.
To learn more about this month's cover girl and to read her interview along with the other stories, visit https://hellobeautiful.com/, and connect via social media on Instagram, Twitter, and Facebook at HelloBeautiful.
ABOUT HELLO BEAUTIFUL
HelloBeautiful is where Black women go to talk about themselves shamelessly. We share, confess, indulge, encourage and celebrate each other — while indulging our guilty pleasures. HelloBeautiful embraces the diversity of today's woman and allows her to be perfectly flawed and fabulous.
ABOUT iONE DIGITAL
iONE Digital (previously known as Interactive One) is the dominant digital media platform for brands to reach urban enthusiasts. A division of Urban One, Inc. (formerly known as Radio One [NASDAQ: UONE and UONEK, urban1.com), iONE Digital reaches 24MM+ monthly digital consumers across a network of online destinations comprised of two platforms – CASSIUS, inclusive of CASSIUSLife (Millennial Lifestyle & Culture), GlobalGrind ( Millennial Pop Culture), HelloBeautiful (Women's Lifestyle) and NewsOne (News/Affluent); and BHM DIGITAL, inclusive of Bossip (Pop Culture & Entertainment), HipHop Wired (Hip-Hop News & Music) and MadameNoire (Women's Lifestyle) – as well as other Urban One owned and operated properties and affiliates. iOne Digital was launched in 2008 by Urban One, to complement its existing portfolio of media companies targeting Black Americans. Since then, its news, entertainment, video and lifestyle content has driven its growth. Today, iONE Digital is the largest distributor of urban digital content in the country and through its relationship with other Urban One companies, is the only fully integrated multimedia company that powerfully reaches over 82% of Black Americans. For more information, visit http://www.iOneDigital.com.
Media Contact
Nikkia McClain, Tene Nicole, Marketing and Public Relations, +1 (646) 244-2140, [email protected]
SOURCE HelloBeautiful

https://www.wfmz.com/news/pr_newswire/pr_newswire_entertainment/hellobeautiful-drops-fashions-ones-to-watch-january-fashion-issue-featuring-cover-star-shahadi-wright-joseph/article_19e1c0c9-e23c-5ca0-a0c6-dadf189a052e.html