Heritage student's resiliency and adaptability takes her to graduation and beyond | Education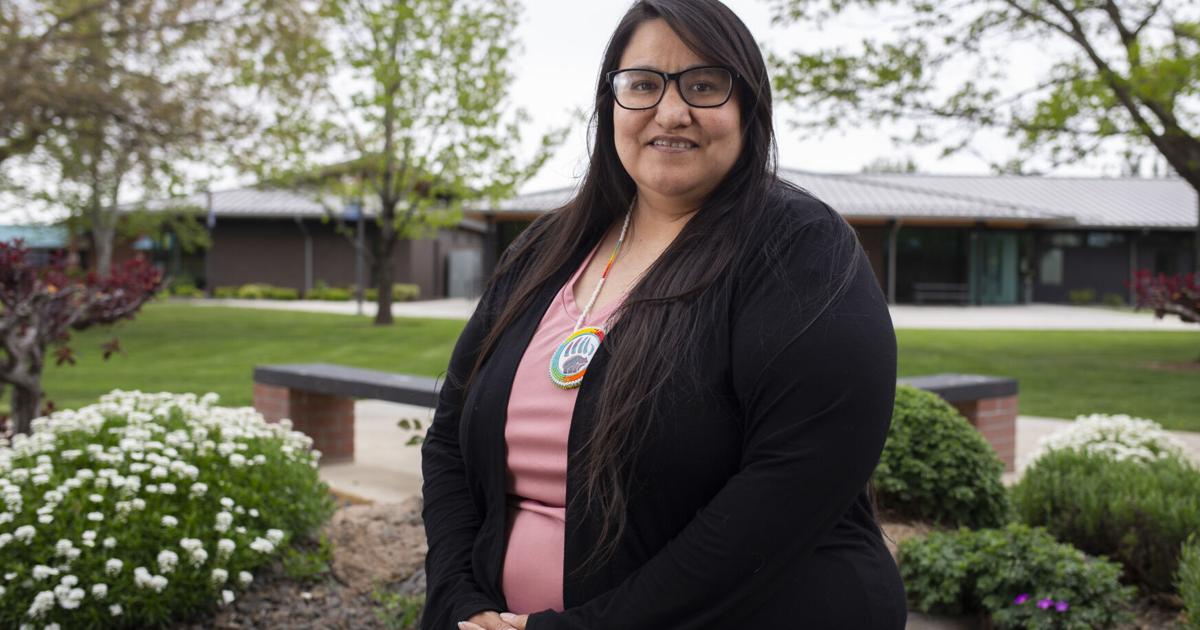 Heritage University senior Dehlia Wolftail's road to graduation had some bumps and detours, but come Saturday she will reach the end of this chapter. The environmental science student plans to pursue a fully funded doctoral degree at the University of Oregon.
Her path wound through the foster care system, Marine Corps and Heritage University. There were times she wanted to give up, she said. But along the way, she learned to roll with life's punches.
As someone who has lived in many places, Wolftail is dedicated to advocating for humanity's home, planet Earth.

Find more graduates or add one you know on the Yakima Herald-Republic graduation page
Changing environments
Wolftail spent her early life in Seattle where her environment was turbulent, she said. She and her siblings were in the foster care system there, but her aunt took them in when Wolftail was around 9 years old. Her parents died when she was 12.
Her aunt lived in Toppenish, and Wolftail enrolled in local schools, eventually graduating from Toppenish High School. Sometimes as a teenager, she really didn't know where she would end up and college graduation did not seem to be in her future, she said.
But those bumpy early years taught her to adapt to changes.
"Having grown up in such a different and/or colorful environment where you kind of have to think on your feet, probably helped navigate my future self," she said.
After high school, she found work in retail, but things became difficult during the Great Recession. She wasn't getting many hours and she knew that the key to changing her life was to go back to school, she said.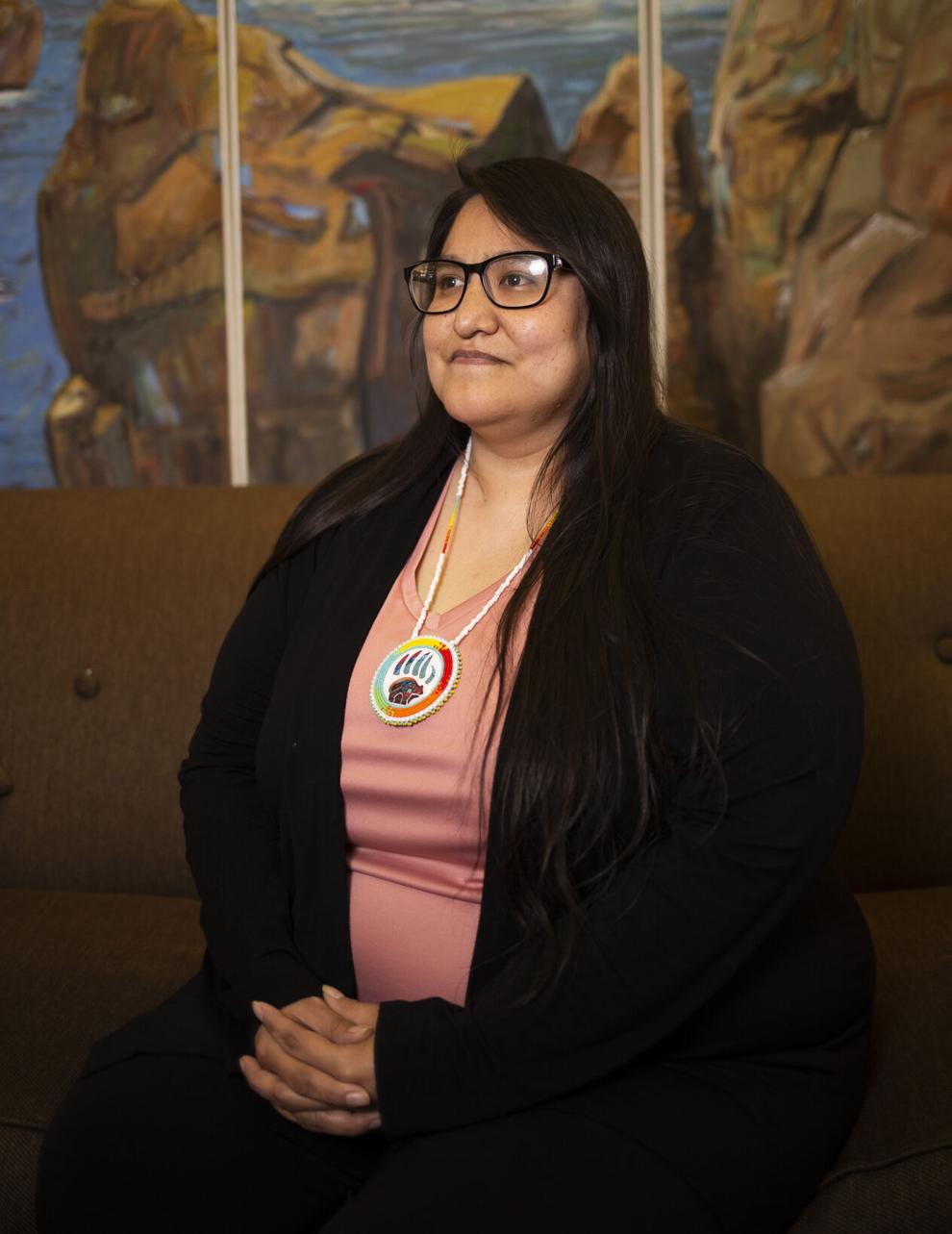 Wolftail looked to the military as an option to further her education. A good friend of hers was in the Marine Corps.
"In order to get to give myself the better chance, if I actually were to be sent into a combat area, I wanted the best training possible," she said. "So, I joined the Marines."
While in the Marines, she received paralegal training. She was deployed to Afghanistan in 2012 and worked to close military cases, she said. She served four years active duty.
Wolftail said she further learned to think on her feet as a Marine. She took to heart their saying "improvise, adapt, overcome." She noted, though, that it's often easier said than done.
College experience
Because of her paralegal background, Wolftail initially thought she wanted to become a lawyer. But she fell in love with geology and switched over to an environmental studies route.
Wolftail earned her associate degree from Yakima Valley College and enrolled in Heritage University as an environmental science major. But she only had a few months of in-person classes in 2020 before the pandemic forced everyone into remote learning.
It hardly slowed her down.
During her undergraduate career, Wolftail was involved in numerous internships and opportunities. She's studied several aspects of the environment, including soil, water and air issues, she said. Recently, she attended a conference in Oklahoma to present on an air quality project she participated in.
Her adviser is Jessica Black, an associate professor of environmental science and director for the Center for Indigenous Health, Culture and the Environment at Heritage. She said Wolftail stood out as a student willing to say yes to every opportunity.
"She shows up consistently to things. She puts in the time to really work on them," she said.
Black also praised Wolftail's empathetic leadership style. She said Wolftail is the type of person to collaborate, rather than command. She also looks out for her fellow students, asking about how they're doing and checking in on people who missed classes or work.
Next steps
After her Heritage University graduation, Wolftail will attend a Ph.D. program for environmental studies at the University of Oregon. She and Black said her doctoral education will be fully funded for four years.
Wolftail also applied to an environmental justice internship for the summer but has not yet heard back about it. Her current internships and obligations keep her too busy to worry about that, she said.
She is not yet certain what career she would like. Instead, she said she wants to keep her options open. But she's passionate about climate change issues and knows her work will be in that field.
Wolftail said she's grateful she never gave up on herself, even during the difficult years of her life. And it's a message she wanted to pass on to others.
"There were times where I just wanted to give up," she said. "But then something kept telling me 'keep going, keep going. There's a purpose. I know you can't see it yet, but there is a purpose.'"
https://www.yakimaherald.com/news/local/education/heritage-student-s-resiliency-and-adaptability-takes-her-to-graduation-and-beyond/article_1e5ae925-a9c1-59e3-a4ed-6e51f7533522.html