May 11 press conference to launch first-ever millennial lung health study: For Journalists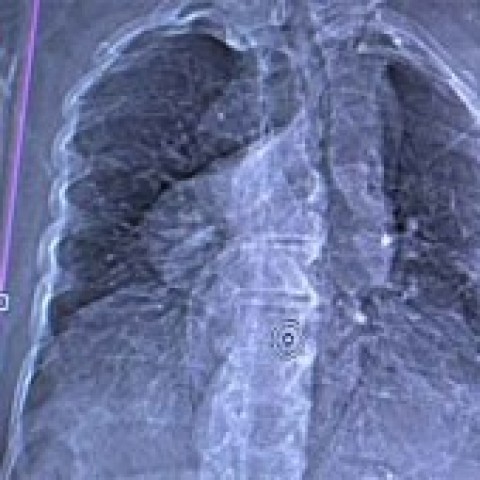 Northwestern scientists, American Lung Association CEO, participant to speak at event

Register online to attend virtual press event | Email Kristin to register for in-person event

National cohort will include 4,000 adults between the ages of 25 and 35

Scientists will study how COVID-19, smoking, vaping, drinking alcohol, environmental exposures, diet and physical activity affect participants' respiratory health

Interviews, b-roll available for download

One-on-one on-camera interviews available after press conference. Email Kristin to arrange.
CHICAGO — Northwestern University and the American Lung Association have begun recruitment in Chicago for a first-of-its-kind longitudinal study to track and analyze lung health in millennials at the peak of their lung health. 
In this national 40-site study, scientists will follow 4,000 adults (aged 25-35) for approximately five years after their initial interviews to evaluate how their environment, lifestyle and physical activity habits affect respiratory health.
Read the full press release to learn more about the study.
Media are invited to attend a hybrid (in-person and virtual) press conference to learn more about the study: 
WHAT:  Northwestern University in-person and virtual press conference to mark the launch of the American Lung Association Lung Health cohort 
WHO: Northwestern University scientists Dr. Ravi Kalhan and Mercedes Carnethon, Ph.D., American Lung Association CEO Harold Wimmer and study participant Lindy Olive 
WHEN: 10 a.m. (CT), Wednesday, May 11, 2022
WHERE: Method Atrium, first floor of 320 E. Superior St., Chicago, IL 60611
ATTEND VIRTUALLY: Via Zoom. Journalists can ask questions via the Q&A feature. 
Media wishing to virtually attend must first register online. 
Media planning to attend in person must register first with Kristin Samuelson by e-mailing [email protected]. 
Study participant Lindy Olive, 28, will share her story at the press event
Olive currently is in good lung health, but she has experienced several pulmonary challenges throughout her life, including needing a special lung treatment as a newborn to help her breathe. She grew up on four acres of land in rural Alabama, but in 2019 was exposed daily to intense vinyl tile dust while working in a factory and developed a deep cough and chest pain. A month later, Olive lived and worked next to an Environmental Protection Agency superfund site and a landfill. In 2021, she got sick with COVID-19. 
While Olive said she originally wasn't interested in participating in the study, she said she reflected on "all the things my lungs had been through just over the past couple of years," and decided to enroll. 
Funding for this study is provided by the National Heart, Lung, and Blood Institute (grant U01 HL146408).
https://news.northwestern.edu/stories/2022/05/may-11-press-conference-to-launch-first-ever-millennial-lung-health-study/