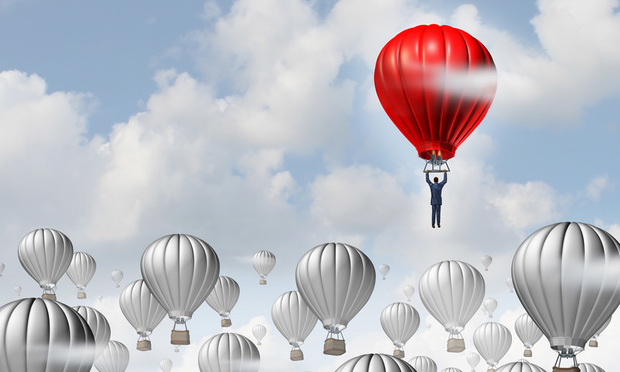 The global pandemic has undoubtedly impacted our everyday lives, and many Americans have increasingly felt a strain on their mental health as the pandemic has gone on. According to a recent study conducted by Aetna and Morning Consult, 44% of Americans experienced a negative impact on the state of their mental health in October 2021, a 10-point increase from what respondents said in April 2020 (34%). Now, as we see more conversations around mental health take place, employers have the opportunity to join the discussion and reassess and reshape how they prioritize employee well-being.
Whether you are committed to promoting a healthy life-work balance (with an emphasis on 'life' before 'work'), fostering conversations that address stigma, providing mental health-focused workplace resources and policies or all of the above, ensuring that employee well-being is top-of-mind can make all the difference in your employees and business performance. The bottom line? Companies who support their teams' well-being drive business growth and improve health outcomes, especially during the unprecedented times we continue to face today.
Encouraging a healthy life-work balance
Finding the right balance between personal life and work was already difficult for many, and COVID-19 further blurred the boundaries between work and home, often leading to feelings of mental exhaustion, lack of motivation, and even hopelessness. As a result, 58% of working adults in our survey say they are very or somewhat often just trying to get through the week.
By promoting life-work balance, which is key to our overall health and general well-being, and establishing healthy work routines, employers can ensure their employees can feel and be the best versions of themselves, in and out of the office. In fact, supporting employee mental health not only boosts morale and improves performance but also positively affects the safety and happiness of your employees.
Employers can also encourage a proper life-work balance by offering flexibility in how, when and where teams work. According to Aetna's recent survey, 71% of working adults say that more flexibility from their employers regarding their work arrangements would benefit their mental health at work. While flexible working arrangements may not work for every company, often offering employees more freedom, flexibility or even just a bit of leeway – whether your company is back in-office or continuing to work remotely – can build trust among leaders and their teams. This can be particularly helpful for parents who are disproportionately affected by lack of motivation (49%), worrying about what will happen next (62%), impatience with others (55%) and lack of resilience (38%) than other adults in the U.S. and report that more flexibility would benefit their mental health at work.
Fostering critical conversations to tackle stigma
Nearly one in five adults in the U.S. are affected by mental illness each year and even more experience mental health challenges throughout their lives. With individuals spending about one-third of their lives at work, knowing they are not alone among colleagues is critical in their support. Thus, workplaces should cultivate safe environments where conversations around mental health and general well-being can occur between employees, leaders and teams.
Of course, to accomplish this, companies need to address workplace stigma and emphasize the necessity of conversations around mental and emotional health so that their employees feel supported and can turn to their leaders or colleagues when they are feeling stressed or overwhelmed. For example, by checking in with employees one-on-one on how they are feeling and encouraging honest conversations about what type of support would most benefit them, companies can ensure proper care of team members and that they are implementing the right programs, benefits and resources for their needs.
Providing the right resources
Employees and employers must work together to reduce stress and create a safe working environment. On top of creating a flexible and mental health stigma-free culture, employers can provide direct resources to employees to support their holistic well-being.
Investing in workplace mental health training programs, through initiatives like Mental Health First Aid, allows employees to recognize and respond to a mental health problem or crisis among their teams. These programs can be applied to most workplace settings and employee levels, including senior leadership, to have a positive effect on how mental health is viewed and supported across your business. Leaders and supervisors should also learn to spot the signs that someone is struggling – such as sudden changes in mood or routines – so that the right interventions can be put in place if and when employees need them.
On top of that, Employee Assistance Programs (EAPs), such as Aetna's Resources For Living, can be critical resources to employees as part of a benefits package. Our study found that nearly two-thirds (64%) of working adults say EAPs would benefit their mental health at work, yet many employees are unaware of the existence of such programs. Through the implementation of these benefits and clear guidance on what tools and resources are readily available, companies can make sure their team knows where to turn if they need support.
We all have a responsibility to look out for our colleagues. As we work together to continue to navigate the COVID-19 pandemic, the role of companies is shifting, and employers have a greater duty to take care of their employees' health and well-being – a trend that is expected to continue long after the effects of the global pandemic subside. This shift presents companies with an opportunity to normalize taking care of employees' mental health and prioritizing well-being at work and beyond.
Cara McNulty, DPA, is president of Aetna Behavioral Health, a CVS Health company.
https://www.benefitspro.com/2021/12/24/workplace-mental-health-prioritizing-employee-well-being-and-worklife-balance/